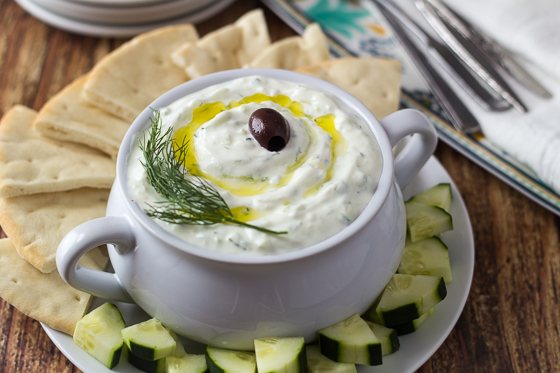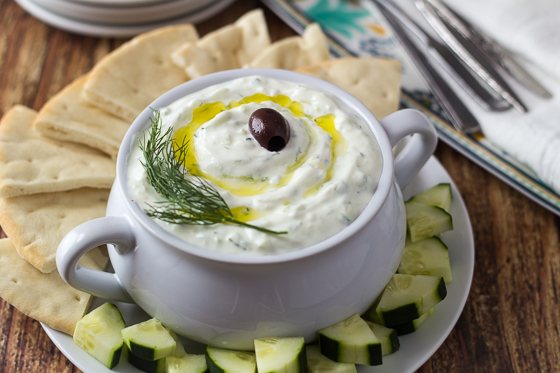 Tzatziki Dip
November 28, 2015
Cool, creamy and refreshing. Tzatziki is wonderfully easy to make and even easier to eat. Serve the classic Greek dip with pita bread, potato wedges or a selection of grilled vegetables.
Ingredients
Tzatziki
3 tablespoons chopped fresh mint
Toasted mini pita bread, to serve
Flatbread
Directions
1Cut the cucumber into 1-inch dice
2Trim the scallions and garlic, then chop both very finely
3Beat the yogurt until smooth and then gently stir in the cucumber, onions, garlic and mint
4Scrape the mixture into a serving bowl
5Season with salt and plenty of ground black pepper to taste
6Cover and chill in the refrigerator until needed
7Garnish with a mint sprig and serve with toasted mini pita breads
Cook's Tip
Choose Greek-style yogurt for this dip. It has a higher fat content then most yogurts, which gives it a deliciously rich, creamy texture.
Variation
A similar, but smoother dip can be made in the food processor. Peel one small cucumber and process with two garlic cloves and 3 cups mixed fresh herbs to a puree. Stir the purée into scant. 1 Cup sour cream and season to taste with salt and pepper.