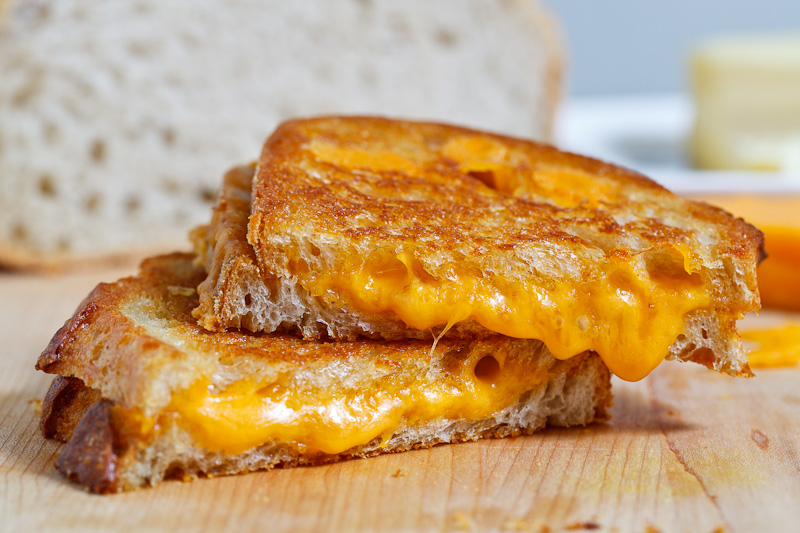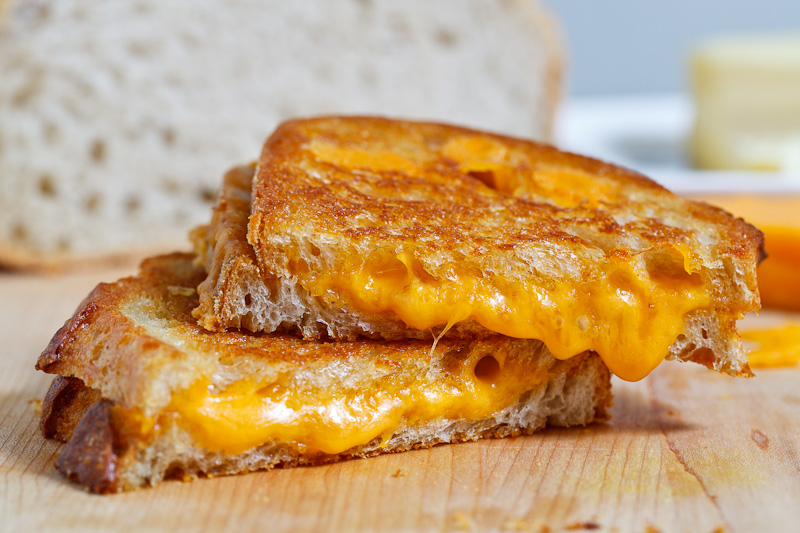 Multigrain Grilled Cheese Sandwiches
Great Grains American Grilling
January 9, 2016
Multigrain Grilled Cheese Sandwiches
0
0
5
0
Prep: 15 mins
Cook: 20 mins

15 mins

20 mins

35 mins

Yields: 4 Servings
Ingredients
4 plum tomatoes, halved lengthwise
2 tablespoons extra-virgin olive oil, plus more for brushing
1 thyme sprig, plus 1 teaspoon thyme leaves
Salt and freshly ground pepper
3/4 cup shredded Manchego cheese
3/4 cup shredded smoked cheddar cheese
Directions
1Preheat the oven to 450°.
2In a bowl, toss the tomatoes with the 2 tablespoons of oil, the vinegar and thyme sprig and season with salt and pepper.
3Arrange the tomatoes cut side down on a rimmed baking sheet and roast in the upper third of the oven for 10 Minutes, until the skins begin to shrivel.
4Remove the skins.
5Turn the tomatoes over and roast for 10 Minutes longer, until softened and lightly browned.
6Sprinkle with the garlic and thyme leaves and season lightly with salt and pepper.
7Preheat a panini press or grill pan.
8Arrange the bread slices in pairs and very lightly brush 1 side of each slice with oil.
9Turn the bread oiled side down and mound half of the cheeses on 4 of the slices.
10Top with the tomatoes, the remaining cheese and the remaining bread, oiled side up.
11Grill until the bread is toasted and the cheese is melted.
12Cut the sandwiches in half and serve.
Serve the sandwiches with a citrusy Albariño from Spain's northwestern Galicia region.